---
Prefab is a ready-to-launch website designed for libraries.
Based on years of library user research, our template gives you everything you need to create a fantastic library website.
With Prefab, you won't even need to worry about hosting.
We've designed an amazing library website so you don't have to.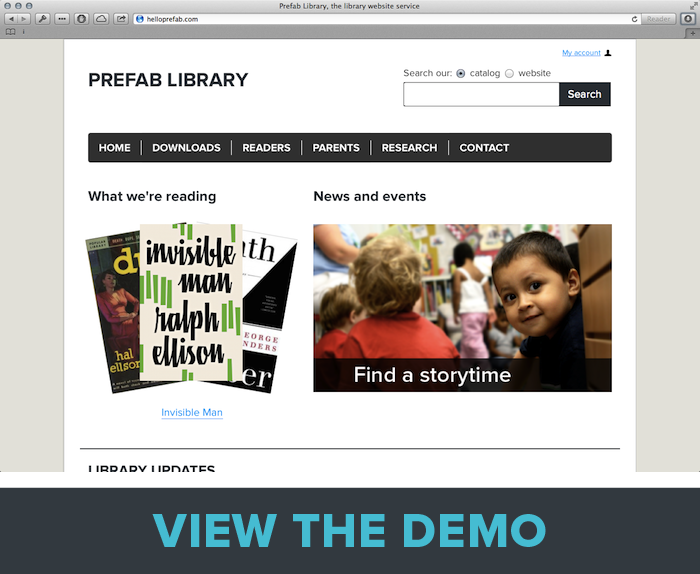 It's easy to get started with Prefab. Email us and we'll give you a site to play with. Free for 30 days.
Get in touch

We've done the designing; all you have to do is fill in some amazing content. Writing well is one of the most important things you can do to make your website great.

When you're ready to go live, we'll sort out payment details and point your domain to our servers. Then you can make a cup of coffee with all of your spare time.
---
Setup and training: $1500
Annual hosting cost: $500
---
Email & phone support
Hosting
Domain setup help
Backend training
IA & navigation suggestions